In our last article "How to Find the First Affiliate Partner for Your E-commerce", we showed you a few ways to acquire your first affiliate partners. Today, we want to analyze the next step: Managing your affiliates. In fact, it's absolutely essential to manage your affiliates actively if you want them to be successful and, as a result, grow your sales. There are several ground rules you have to be aware of. But firstly, you need to develop the right way of thinking about them.
What do we mean by "the right way of thinking about affiliates"? It's relatively straightforward to treat affiliates working with you as any other marketing channel you utilize. And that's a recipe for disaster. You see, affiliate marketing, unlike any other technique, is based on building solid relations and gaining trust.
Your affiliates won't work for you if they don't trust you, nor will they promote your products if they feel treated unfairly.
Create a good relationship with your partners
You should start by acknowledging their role and importance in your business. Actually, each one affiliate partner working with you is like your sales representative. The only difference is, affiliates don't work for you full time. Remember: Every decent company takes care of their representatives! Make them feel like they are important to you. Just take some time to think about this question. If you were your own affiliate partner, what would make you feel important or taken care of? Make a list of your ideas, analyze them, and implement these that are doable and reasonable in your particular situation.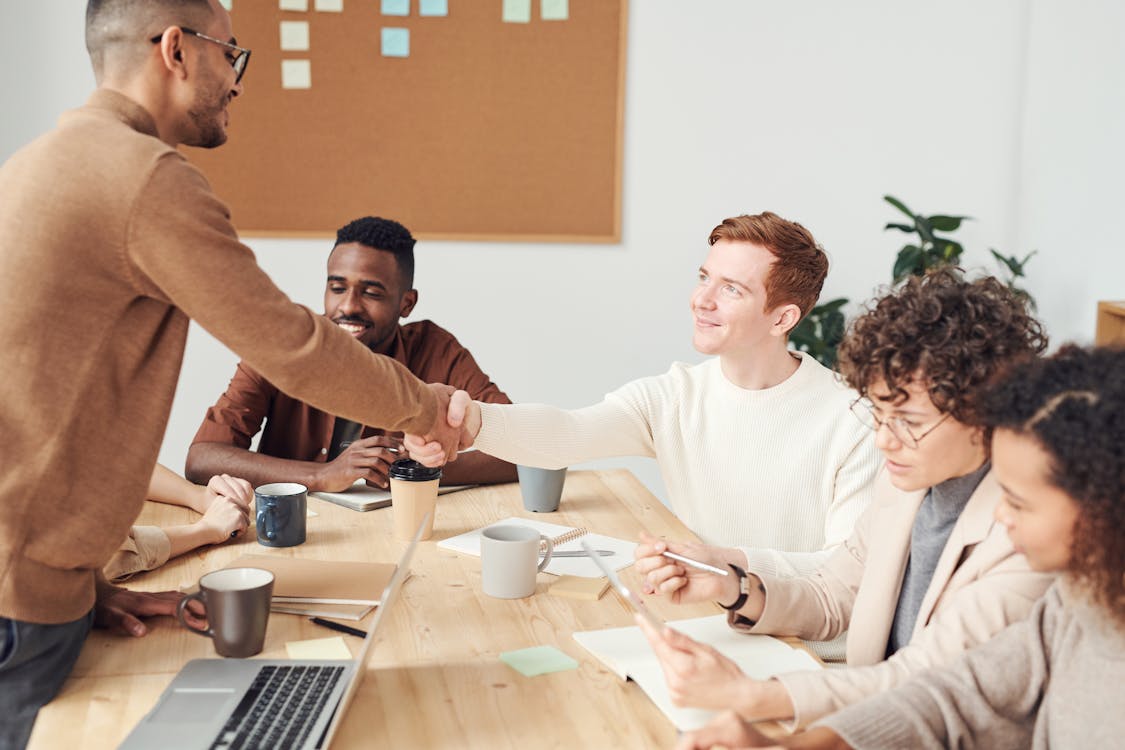 If you can't come up with any ideas, don't worry! We have plenty of them in store! That's why we made a list comprising practical solutions and tips. And now, come on, it's time to tweak your relations with affiliates!
Offer rewards
At this point, possibly you think, "I'm paying them for each sale they generate, what rewards?!" In the marketing and sales world, there's something called a success fee. If your affiliates reach some specific goal set by you or meet agreed conditions (for instance, regarding referred orders count or orders value), you can reward them in various ways. For example, you can upgrade your affiliates' profiles to special tiers allowing them to earn a higher commission.
You could think about creating three tiers:
Basic (with 5% partner reward and 5% customer reward)
Silver (with 10% partner reward and 10% customer reward)
Gold (with 20% partner reward and 20% customer reward)
You can "move" publishers between these tiers according to the results they generate. GrowthHero allows you to manage affiliate profiles easily, see how that works in our Partner Tiers section.
Create a special Partner Page
It's a quick and easy way to show your affiliates you care about them. In fact, creating a Partner Page in GrowthHero doesn't cost you anything and can be done within minutes. What's the idea behind Partner Pages? It's a section on your online store's website where each affiliate partner can create their own space.
A Partner Page consists of four elements:
Name
Short bio or description
Picture
Referral link
This solution makes it much easier for publishers to share their individual affiliate links with their communities and makes the entire process much more personal.
Educate your affiliates
Sharing valuable knowledge and marketing tips is always welcomed, isn't it? Affiliate partners, just like you, want to get better and better at what they do. You can help them increase their results by educating them, especially concerning marketing activities and communication with their communities.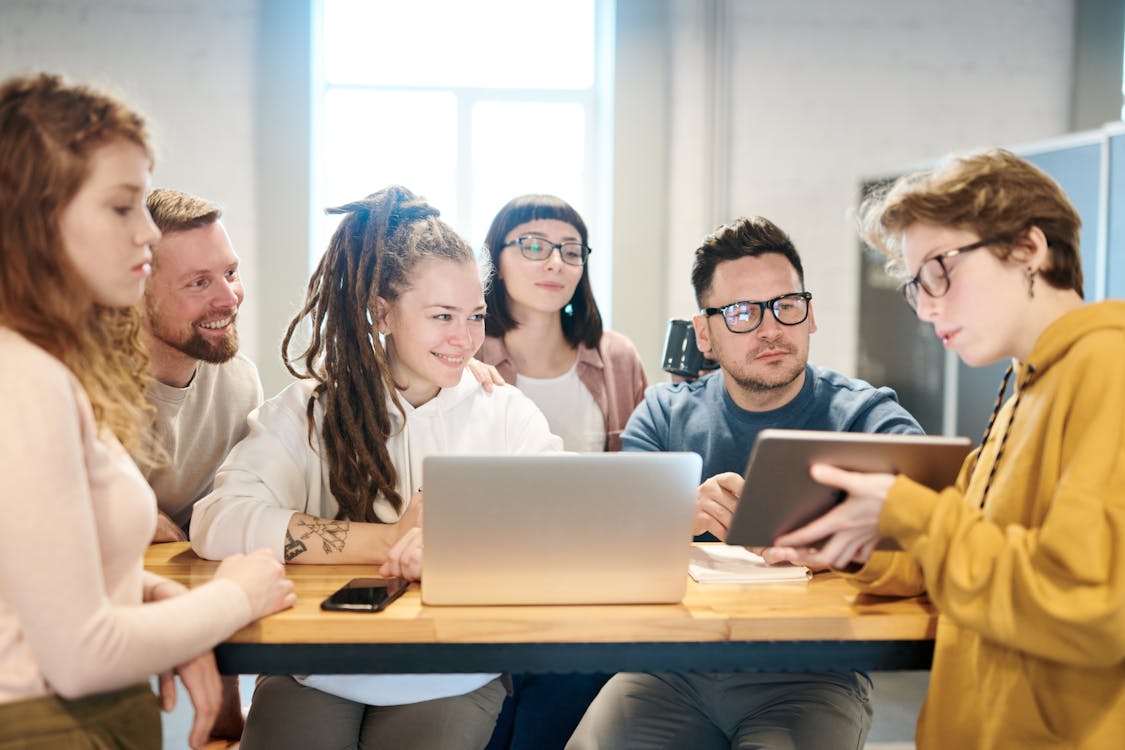 Show them how to use their affiliate links and how to promote products. You should do so, especially when working with less experienced affiliates who don't have much experience with online marketing.
We fully understand the need to share knowledge. That's why GrowthHero offers the possibility to share Marketing Resources with publishers. The resources you can share include posts on social media platforms like Twitter and Facebook, banners, text messages, and many more formats. Thanks to our Marketing Resources section, you can easily create a piece of content that later you will share with your partners. The dashboard will guide you through the entire process, allowing you to:
Choose the content type
Add the destination URL
Add description
Similarly, you can create a banner. Use our dashboard to see how straightforward and intuitive it is!
Always pay on time
Don't delay payments unnecessarily. It's one of the elementary ways to show your partners that you value and respect them. PayPal offers instant money transfers worldwide, so no matter where you are, it's an excellent way to pay your affiliates. All you need is a PayPal Business account. With such an account, you can start using our system, called PayPal Payouts. With Payouts, you can easily create mass payments for your partners. The set-up process takes a few steps, and if you need any help with it–we are happy to guide you.
Monitor the performance of your affiliates
Always keep in mind that your affiliates have to be, above all, efficient. After all, at the end of the day, it's the sales level that matters. You need a decent analytics feature to monitor the performance of your affiliates. And, luckily, that's exactly what we have for you!
Thanks to our Analytics section, you have all the relevant data in one place, garnished with a transparent data visualization tool comprising graphs and charts. This section is divided into four categories:
Core insights: Here, you can check orders, clicks, and engages
Funnel: It gathers all the crucial data in one place (in one chart)
Partners: This section allows you to check each affiliate's results. This way, you can quickly indicate the most efficient publishers.
Commissions: This section expands the information available in the "Partners" tab. You can check here how much each of your affiliates has earned in a given period.
But you should do more. If possible, try to find out where your affiliates promote your products. You can use tools like Brand24. This will give you a broader perspective on your marketing. Perhaps your affiliates will come up with an interesting idea that can be used in your other marketing channels?
On the other hand, in cooperation with your SEO team, you should create a set of rules on where your affiliates can and cannot promote your services. Just to make sure that your Google position is not threatened.
We believe that sticking to these rules will help you manage your affiliates effectively. Create an atmosphere of cooperation and teamwork, and your affiliates will surely do their best. And if you need help with any of the aforementioned GrowthHero panels or features, we are at your disposal.