Affiliate marketing has a tremendous potential to grow your sales and target audience. In many instances, without the need to pay a lot upfront. But what should you do to start utilizing this strategy? You have to find your first affiliate partner, obviously. And the truth is, it can be challenging, especially if you are at the beginning of your e-commerce journey. That's why we decided to help you with this challenge. In this article, we are going to show you how to find your first affiliate partner. But first things first.
If you read our blog, you probably understand the general idea of affiliate marketing. As an e-commerce entrepreneur, you cooperate with publishers (also called affiliates) who promote your store or products within their communities of followers. Affiliates get a commission every time someone from their community places an order in your store. If you want to read more about how affiliate marketing works, we recommend reading another blog post. In this article, we want to focus exclusively on acquiring your first affiliate partner. Let's go!
Who are Affiliates?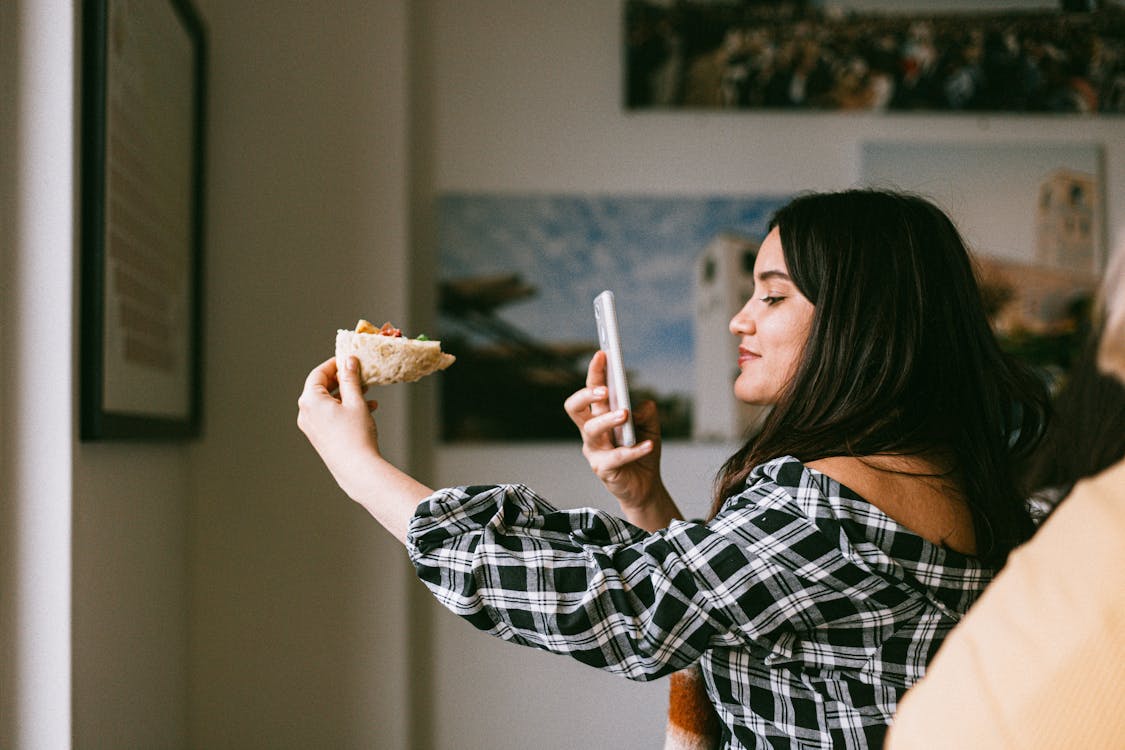 In fact, anyone can be an affiliate partner for your store. Generally speaking, there are two major approaches to this question. Many companies welcome everyone who wants to cooperate with them. In such a situation, an affiliate receives a unique code or link which they can share among their friends and family. If someone buys a product using that link–our affiliate gets a commission.The second (and possibly a bit more popular approach) is to look for the best affiliates among people with grown communities. Usually, they are bloggers, influencers, YouTubers, and other Internet creators. It doesn't really matter if they publish their content on YouTube, Facebook, or Instagram in many instances. What really matters is the size of their community and the subject matter they tackle.
How affiliates help online businesses?
Now, let's think about why companies decide to work with bloggers and influencers? The reason is twofold:
They already have a large community gathered around them. And, naturally, the bigger their public is, the better chance that someone will purchase something in your store.
Influencers enjoy their followers' trust. And that's the keyword in this article. You know that when they publish an ad or article encouraging to buy something in your store, people will follow them and simply place an order.
We could say that affiliate marketing is a lot like performance marketing. It's focused exclusively on growing sales, and you pay just for the result (in this case–each order).
In other words, affiliates bring you more customers. And they can do so for months! So, in many ways, affiliate marketing is living proof of perpetual motion 🙂
At this point, we have to mention one more crucial aspect of working with affiliates.
AFFILIATE PROGRAM
Before you start looking for affiliates, you have to have an affiliate program. Typically, it's a separate section on your website explaining your offer and cooperation conditions. Make sure your program is GDPR-compliant and prepare the program's regulations (in most instances, you need a legal advisor for this). In the article mentioned above, we share more tips on how to create an effective affiliate program.
How to find affiliates?
It all depends on the industry you operate in, but, in general, there are five effective ways to start working with affiliates. Let's take a closer look at each one of them:
TURN CUSTOMERS INTO AFFILIATES
The quickest and most straightforward way is to place a link to the affiliate program on your website. This way, you send out the message that you are open to cooperation with affiliates and, if someone's interested, they can simply apply via your website.
GrowthHero provides you with an ability to let your customers register as affiliate partners. Our Post-Purchase Modal is straightforward and effective. How does it work? You can use this option in order to create a personalized pop-up that will appear on the thank-you page right after placing an order. This means that whenever someone purchases in your store, they are invited to cooperate with your brand as affiliate partners!
INFLUENCERS
First of all, try to find influencers that tackle subject matter that's relevant to your business. There's no point in inviting an influencer from the gaming niche (even an incredibly popular one!) if you're selling shoes or garden equipment. Look for influencers with communities that have similar interests. This way, it will be much easier to get to potential customers.
How can you find influencers? For starters, use Google. There are many rankings available that show the most popular and recognizable influencers divided into various niches and sectors. Next, try to browse some industry media. It is likely that some of them cooperate with other companies and media from your industry. And finally, you can look for an online platform that gathers influencers and acts as a middleman between you and them. Here, you will find an entire list of such platforms. 
NICHE BLOGGERS
They may not be as popular as other influencers, but don't underestimate their potential! After all, it's better to work with a partner that reaches 1,000 people, and 100 of them will buy something from you, than with a one-million-follows influencer that won't be able to bring you 50 customers, right?
Niche bloggers are easiest to find via Google and various Facebook groups. You could join such a group and ask people to show you their blogs and channels. Believe us, in nine out of ten instances, they will be more than happy to show you their projects. It's a brilliant way to find some interesting niche bloggers and invite them to work with you.
PERFORMANCE MARKETING
We have already briefly mentioned this method. The performance marketing tactics typically revolve around Google Ads and Facebook Ads. This first tool allows you to reach people who look for specific information/products on Google. Many niche bloggers and other influencers frequently browse the internet looking for news from their sector. It can be an interesting way to attract them.
On the other hand, the Facebook Ads option is your best bet for finding people with specific interests. Did you know that Facebook offers 1,300+ targeting options, 15 objectives to choose from, and 6 main ad formats? With a properly optimized FB Ads campaign, you can easily reach your potential affiliate partners.
The key to success in social media is in making appealing content/offer. Make sure you have something really special to show and present it in the most attractive and creative way possible.
CONFERENCES & EVENTS
Finally, there's one offline way to find your first affiliate. You could simply look for them during your industry events like conferences, fairs, and other meetings. Even in the COVID-19 times, when the vast majority of events are either canceled or happen online, organizers remember the importance of networking. Look for events in your sector and find out what the possibilities are to take part and talk with other participants. Who knows, maybe you will find your perfect match at one of these events?
Exceptional offer first!
You have to bear in mind that you're not the only one looking for affiliates. Most likely, your competitors do exactly the same thing, even now! This means that you have to stand out. Do some research and find out what other companies operating in the same industry offer their affiliate partners. Perhaps, you will be able to come up with something more attractive?
Try to create a program that's profitable for you and your partners alike. Don't treat affiliates like minions whose only purpose is to "herd more customers". Treat them like real, valuable partners! After all, they are on the same team, striving to achieve the same goal. With that approach, it will be a breeze to devise a tremendous offer that will get you many fantastic affiliate partners.  
And if you are looking for some help with affiliate marketing, the GrowthHero team is at your service. Just drop us a line, and let us know how we can help you!